Fly-In 2019
Well, there's not much to show for this year's Fly-in/Maintenance Seminar. Attendance was sparse, given the threat of weather rolling in at mid-day. Everybody who came took part in the FAA Safety Presentation arranged by our airport manager Ray Seif.
Didn't have many airplanes to talk over...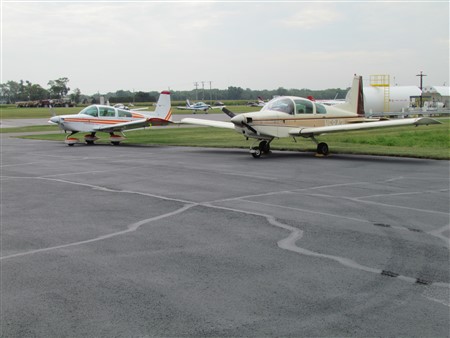 Everyone enjoyed a tasty lunch as usual, beef sandwiches or barbecue, beans and pasta salad. Coffee and donuts were good to get things rolling in the morning.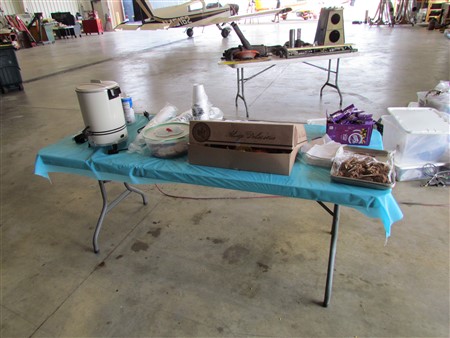 John had a presentation all ready to go with the usual assortment of rreeeeeaaalllyy bad parts to show, collected over the past year.
Unfortunately everybody checked their phones, Ipads, navigators, etc. as lunch was winding down to see that rain was imminent to the west and moving in quickly. Not wanting any of the guests to find themselves unable to get home, John made the decision to call off the Seminar portion of the day and everyone kind of agreed that would be a good idea. We'll try again next year. It was good to see some of our long-time friends and meet a few new ones.
John and Cheryl will be at the AYA Convention in Fernandina Beach, FL September 30 with some select parts to show and talk about.